Used Wenger risers for sale, with back rails
by The Pitchpipers, location: Waterlooville, South coast
USED WENGER CHORAL RISERS WITH BACK GUARDS
Instantly available standing choral risers that would be perfect for choirs or choruses, churches, schools or any situation where you need quick and easy portable standing choral risers for singers.
These are used, so sold as is with no warranty, but in good mechanical condition and everything works. You can buy 1 or all the sections.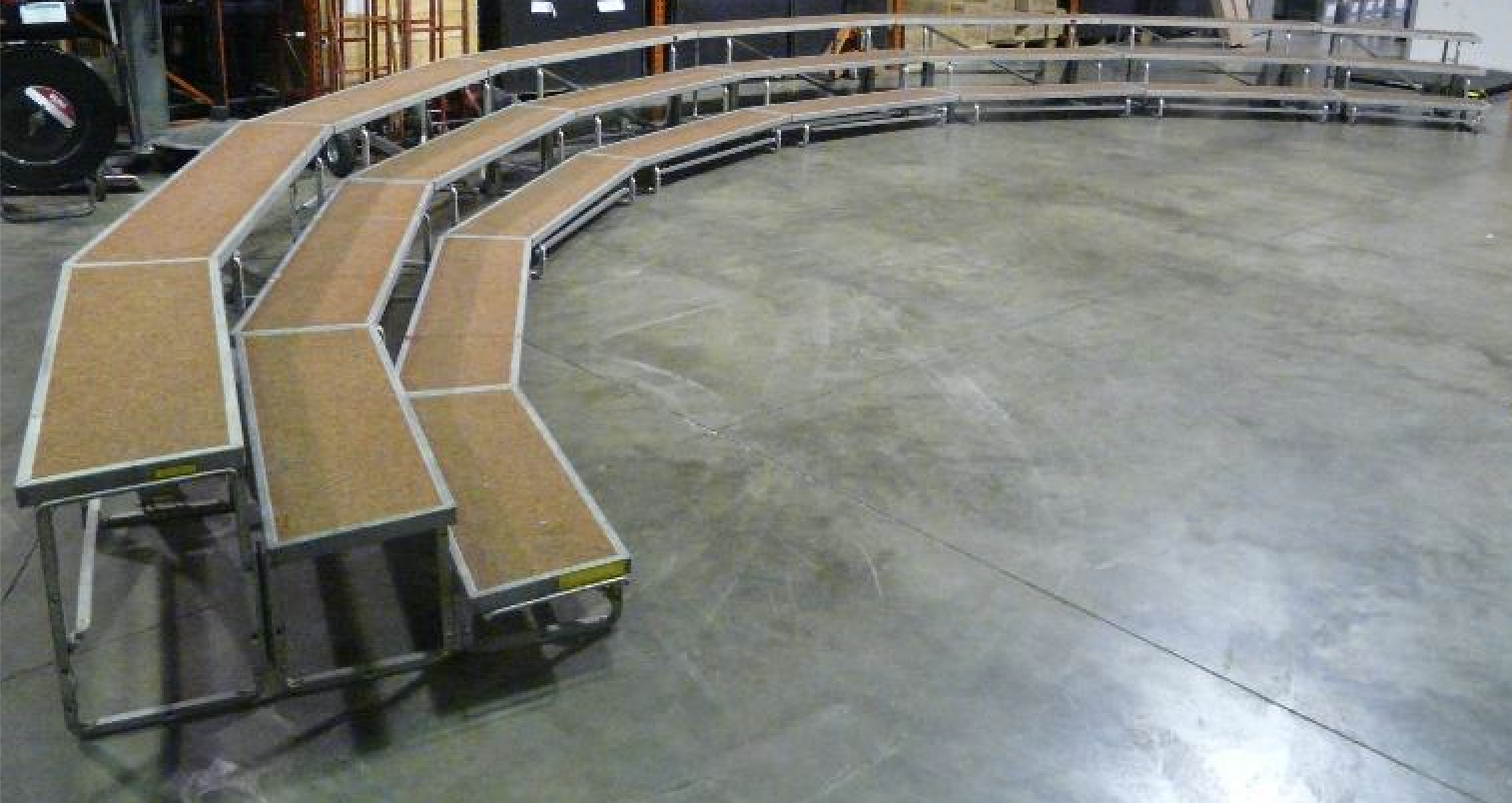 8x used Wenger
6 foot wide, 3 step
standing choral risers with tapered ends.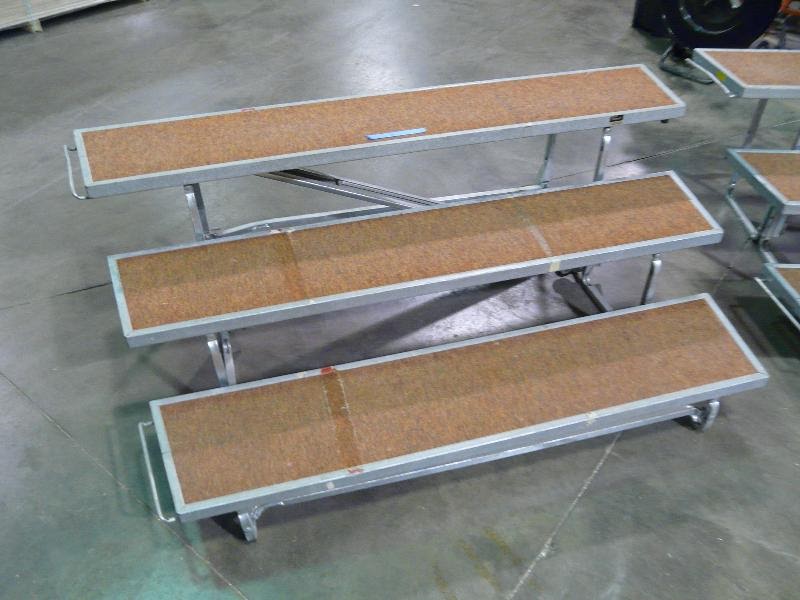 You can connect them all together to make one large system, for smaller sections or use as individual sections. Ends are tapered so it will form an arc when connected. The step depth is 13" deep on all levels. These fold up and have small wheels for easy moving or storage and have carpeted treads.
Buyer collects or arranges collection please, from Waterlooville, Hampshire.
Please contact: Dee MacDonald, email: nodcameed

_filter_unwanted

@gmail.com