Attendance and accommodation package prices
Enrolment is now closed
The pricing table and other information is here for reference only.
Southwell refers to student hall accommodation, all single rooms with small ensuite shower/wetroom,
Jubilee refers to the Jubilee Conference Centre (JCC) on the same campus, which is hotel style accommodation.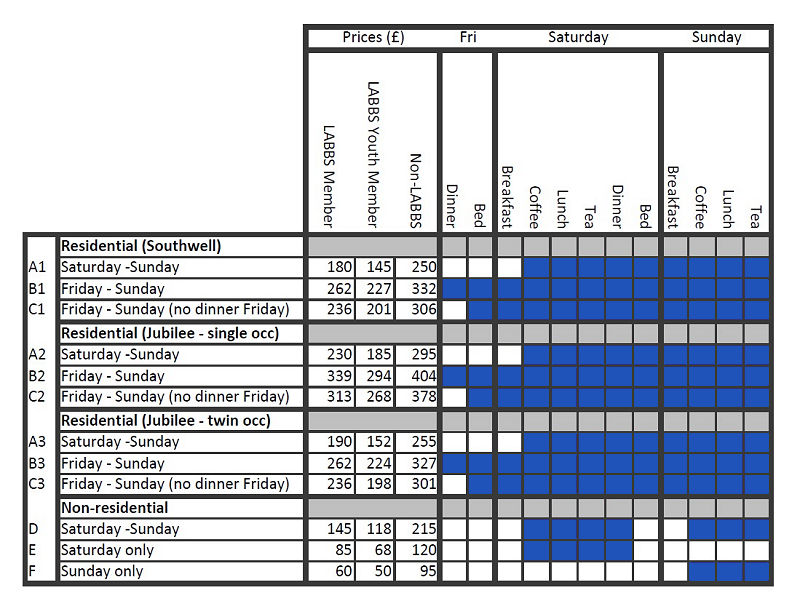 Important:
When you pay your invoice, your online banking app may say that the LABBS account cannot be verified. This is as expected as it is not part of the bank verification programme and nothing to worry about - simply doublecheck the account number and sort code is correct, and proceed as normal, and it will go through!
If you need a proper receipt for your payment, e.g. for expenses, please request to financedirector_filter_unwanted@labbs.org.uk
---
Do you have any questions?

Visit the FAQ page or email the Harmony College Dean on harmonycollege_filter_unwanted@labbs.org.uk